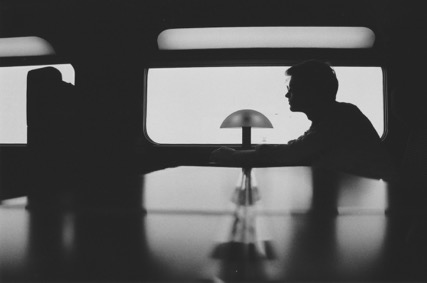 Interprètes, Comédien, et membre du Collectif X. Il allie la pratique de la parole tant sur la scène du théâtre que dans une recherche autour de la musique. Il focalise son attention sur la parole et le texte en prose comme possibilité du chant, et la possibilité de ce chant à surgir de la bouche à tout moment. Il cultive une sensibilité pour les chansons traditionnelles, anciennes, celles qui racontent des histoires avec cette économie et cette force si particulière.
Dans le cadre du projet Ville# ,la retranscription d'un entretiens, qui a eu lieu en amont, sur scène est aussi un moment où l'acteur se fait passeur de la parole de chacun et devient le médiateur qui rend à la cité sa propre voix, pour qu'elle puisse prendre le temps de s'écouter; un travaille qui l'intéresse tout particulièrement car il questionne profondément le statut du comédien et du « personnage ».
Has no one said those daring
Kind eyes should be more learn'd?
Or warned you how despairing
The moths are when they are burned?
I could have warned you; but you are young,
So we speak a different tongue.
O you will take whatever's offered
And dream that all the world's a friend,
Suffer as your mother suffered,
Be as broken in the end.
But I am old and you are young,
And I speak a barbarous tongue.
Personne n'a-t-il dit à ces jolies
Yeux mutins d'être plus sages?
Ou informés en bon partage
Du désespoir des papillons brûlant la nuit?
Je te l'aurais dit ; mais tu es jeune
Aussi nous parlons une langue différentes
Ô tu prendras tout ce qui est à prendre
En rêvant le monde entier comme un ami
Tu souffriras autant que ta mère en sa chambre
Ton corps finissant tout aussi meurtri.
Mais je suis vieux et tu es jeune
Et je parle une langue barbare.
William Butler Yeats, traduction libre: F.G